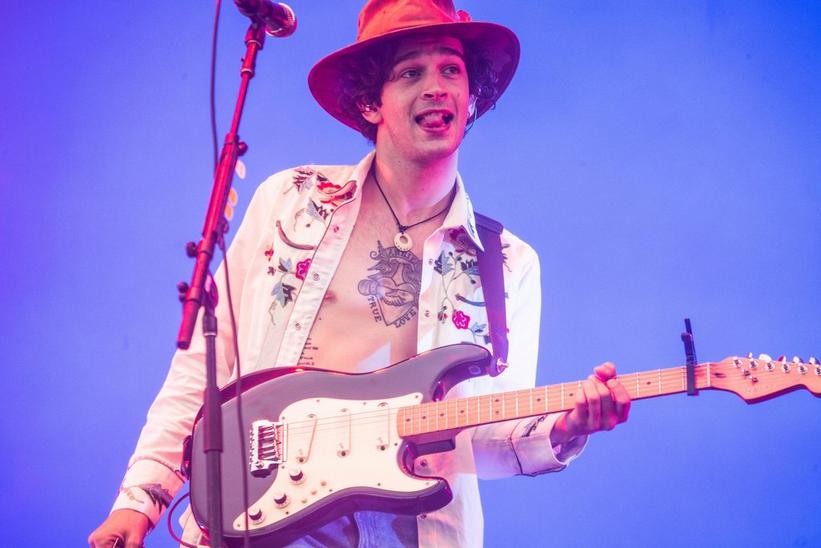 Photo: Roberto Finizio/NurPhoto via Getty Images
news
The 1975 Release 2020 U.K. And Ireland Tour Dates
The band is set to release the follow-up to 'A Brief Inquiry Into Online Relationships' on Feb. 21, 2020
GRAMMYs
/
Sep 13, 2019 - 10:28 pm
British pop-rock band The 1975 have announced a European tour in support of their forthcoming album, Notes On A Conditional Form, that will kick off in early 2020.
The tour will launch in Nottingham on Feb. 15 and will head to other cities in the U.K. and Ireland including Leeds, London, Cardiff, Aberdeen and Glasgow before closing out in Dublin on March 3.
The band is set to release the follow-up to A Brief Inquiry Into Online Relationships on Feb. 21, 2020. The band's latest single is the heavily rock influenced "People" that calls upon the world to "wake up."
Fans can pre-order their forthcoming album to get first access to tickets now.
Coheed And Cambria's Claudio Sanchez Talks Comics, Kurt Vonnegut & What's Next For 'The Amory Wars'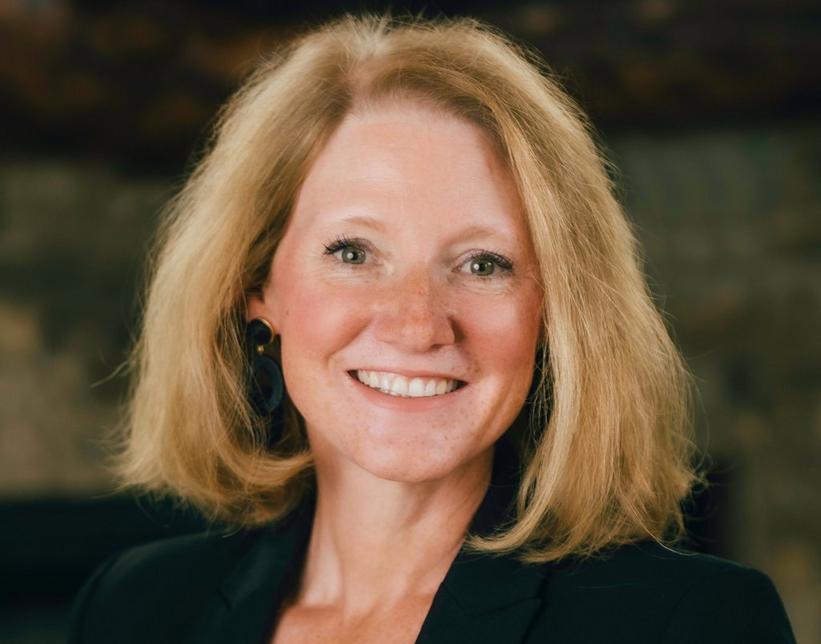 Theresa Wolters
Photo: Kelly Samson, Gallery Photography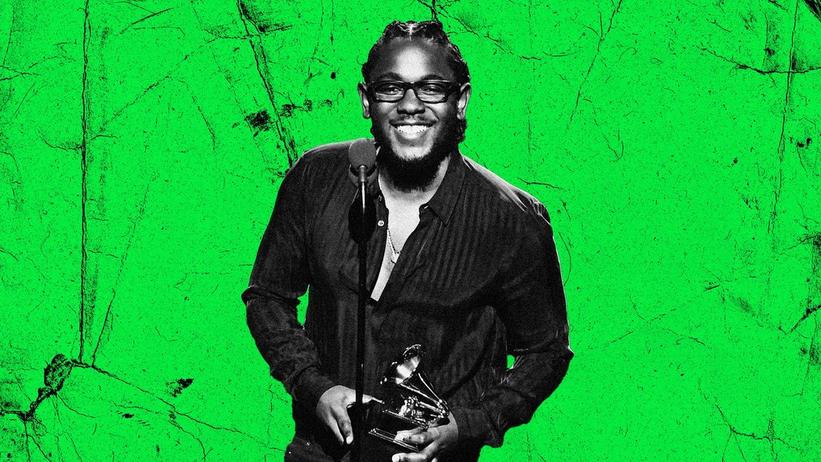 Kendrick Lamar
Photo: Jeff Kravitz/FilmMagic
video
GRAMMY Rewind: Kendrick Lamar Honors Hip-Hop's Greats While Accepting Best Rap Album GRAMMY For 'To Pimp a Butterfly' In 2016
Upon winning the GRAMMY for Best Rap Album for 'To Pimp a Butterfly,' Kendrick Lamar thanked those that helped him get to the stage, and the artists that blazed the trail for him.
GRAMMYs
/
Oct 13, 2023 - 06:01 pm
Updated Friday Oct. 13, 2023 to include info about Kendrick Lamar's most recent GRAMMY wins, as of the 2023 GRAMMYs.
A GRAMMY veteran these days, Kendrick Lamar has won 17 GRAMMYs and has received 47 GRAMMY nominations overall. A sizable chunk of his trophies came from the 58th annual GRAMMY Awards in 2016, when he walked away with five — including his first-ever win in the Best Rap Album category.
This installment of GRAMMY Rewind turns back the clock to 2016, revisiting Lamar's acceptance speech upon winning Best Rap Album for To Pimp A Butterfly. Though Lamar was alone on stage, he made it clear that he wouldn't be at the top of his game without the help of a broad support system. 
"First off, all glory to God, that's for sure," he said, kicking off a speech that went on to thank his parents, who he described as his "those who gave me the responsibility of knowing, of accepting the good with the bad."
He also extended his love and gratitude to his fiancée, Whitney Alford, and shouted out his Top Dawg Entertainment labelmates. Lamar specifically praised Top Dawg's CEO, Anthony Tiffith, for finding and developing raw talent that might not otherwise get the chance to pursue their musical dreams.
"We'd never forget that: Taking these kids out of the projects, out of Compton, and putting them right here on this stage, to be the best that they can be," Lamar — a Compton native himself — continued, leading into an impassioned conclusion spotlighting some of the cornerstone rap albums that came before To Pimp a Butterfly.
"Hip-hop. Ice Cube. This is for hip-hop," he said. "This is for Snoop Dogg, Doggystyle. This is for Illmatic, this is for Nas. We will live forever. Believe that."
To Pimp a Butterfly singles "Alright" and "These Walls" earned Lamar three more GRAMMYs that night, the former winning Best Rap Performance and Best Rap Song and the latter taking Best Rap/Sung Collaboration (the song features Bilal, Anna Wise and Thundercat). He also won Best Music Video for the remix of Taylor Swift's "Bad Blood." 
Lamar has since won Best Rap Album two more times, taking home the golden gramophone in 2018 for his blockbuster LP DAMN., and in 2023 for his bold fifth album, Mr. Morale & the Big Steppers.
Watch Lamar's full acceptance speech above, and check back at GRAMMY.com every Friday for more GRAMMY Rewind episodes. 
10 Essential Facts To Know About GRAMMY-Winning Rapper J. Cole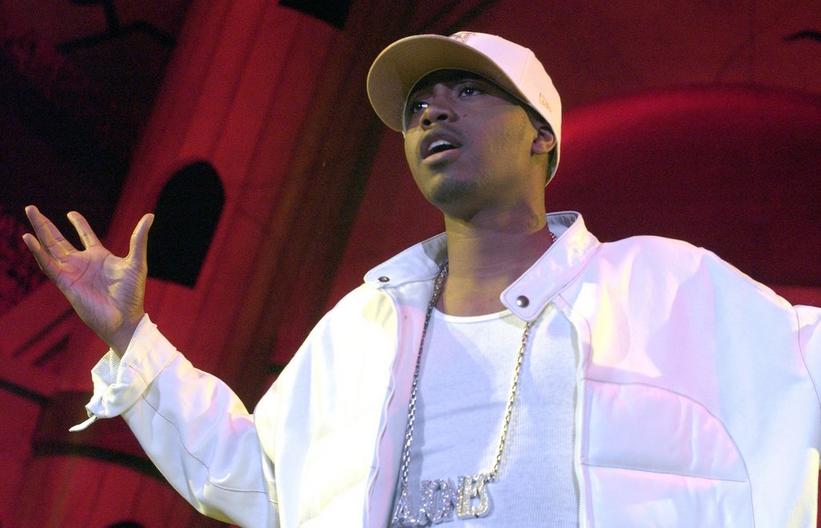 Nas performing in 2002, the year of his now-iconic Webster Hall performance that will be available on vinyl as part of Record Store Day 2023.
Photo: L. Cohen/WireImage
list
10 Record Store Day Releases You Need This Year: Taylor Swift, Nas, Dolly Parton & More
Celebrate Record Store Day this April 22 by stocking up on new, exclusive LPs from Taylor Swift, Björk, The Rolling Stones and more at your local participating record store.
GRAMMYs
/
Apr 18, 2023 - 02:34 pm
From Post Malone to Peppa Pig vinyls, record stores around the world are stocking up on limited exclusive releases for Record Store Day 2023.
Held annually every April since 2007, the event honors independently owned record stores and the unity of fans and artists. This year, many stores will globally welcome more than 300 limited, exclusive records ranging from rock to jazz to rap on April 22.
With former official ambassadors including Taylor Swift, Metallica, Ozzy Osbourne, Jack White, Chuck D, and St. Vincent, Record Store Day celebrates music of all genres. And that's exactly the case with this year's lineup of special releases, spanning from Miles Davis to Beach House.
In honor of Record Store Day 2023, get excited about these 10 limited, exclusive releases dropping in your local participating store.
The 1975 — I like it when you sleep, for you are so beautiful yet so unaware of it: Live With The BBC Philharmonic Orchestra
Serving as the official Record Store Day UK Ambassadors this year, the 1975 take us back to 2016 with their second LP, I like it when you sleep, for you are so beautiful yet so unaware of it — this time, along with the BBC Philharmonic Orchestra. Available for the first time on double clear vinyl, this orchestral version of the British rock band's second studio album also features a version of their breakout hit, "Chocolate."
Miles Davis — TURNAROUND: Unreleased Rare Vinyl from On the Corner
Miles Davis' album On the Corner celebrated its 50th birthday last October, and its innovation takes yet another turn on Record Store Day. Titled Turnaround, this sky-blue vinyl features four cuts from the expanded 2007 album The Complete On The Corner Sessions, also offering appearances from Herbie Hancock, Dave Liebman and Bennie Maupin.
Björk — the fossora remixes
Fill your record collection with some flora and fauna — natural, eccentric scarlet and green patterns adorn each vinyl sleeve of Björk's exclusive the fossora remixes. The release features two dynamic songs: A1 Ovule featuring Shygirl (Sega Bodega remix) and A2 Atopos (sideproject remix).
Beach House —

Become
Fourteen months after psychedelic pop duo Beach House unveiled their eighth studio album, Once Twice Melody, they continue the story with a new EP. Titled Become, the five-song project — which is available on crystal-clear vinyl on Record Store Day — features five formerly unreleased songs from their 2022 LP.
Nas —
Made You Look: God's Son Live 2002
Just over 20 years ago, Nas gave a spectacular performance at Webster Hall in New York City, further solidifying his status as a legend of East Coast hip-hop. The spirited 20-song concert now appears on vinyl for the first time, with familiar artwork calling back to its original DVD release in 2003.
Dolly Parton — The Monument Singles Collection 1964-1968
More than six decades into her career, Dolly Parton joins the Record Store Day fun with a celebration of her early years. The country legend's remastered singles from the 1960s are hitting record store shelves, and the special first-time collection also features liner notes from two-time GRAMMY nominee Holly George-Warren.
The Rolling Stones — Beggars Banquet
As the Rolling Stones sang of "a swirling mass of grey, blue, black, and white" on "Salt Of The Earth," the rock band's upcoming limited vinyl for Beggars Banquet will be pressed with a swirl pattern of the same four colors in tribute. The group merges classic rock with their blues roots on Beggars Banquet, and the vinyl of their 1968 critically-acclaimed album features the original artwork and window display poster.
Taylor Swift — folklore: the long pond studio sessions
In September 2020, Taylor Swift's GRAMMY-winning album folklore was reimagined at New York's Long Pond Studio with a pair of the singer's closest collaborators, Aaron Dessner (The National) and Jack Antonoff (fun./Bleachers). And in November that year, fans got to witness those sessions in a Disney+ documentary. Now, more than two years later, the serene album's acoustic studio sessions are available on vinyl for the first time, including four sides and bonus track "the lakes."
'Ol Dirty Bastard — Return to the 36 Chambers: The Dirty Version
ODB's memory lives on in the vinyl rerelease of his iconic 1995 debut album, Return to the 36 Chambers: The Dirty Version. Featuring the 2020 remasters of 15 tracks, this drop is the first posthumous release from ODB since 2011, but not the first time fans have heard his voice since then: SZA's SOS track "Forgiveless" concludes with a previously unreleased verse from the late rapper.
Donna Summer — A Hot Summer Night (40th Anniversary Edition)
This year marks the 40th anniversary of Donna Summer's momentous Hard For The Money Tour. This exclusive vinyl celebrates the Queen of Disco in all her glory, capturing her live concert at Costa Mesa's Pacific Amphitheatre from August 1983. The vinyl offers performances by special guests Musical Youth, her sisters Dara and Mary Ellen, and her eldest daughter Mimi.
The Vinyl Shortage, Explained: How Long Waits, Costly Materials & High Demand Are Changing What's On Your Turntable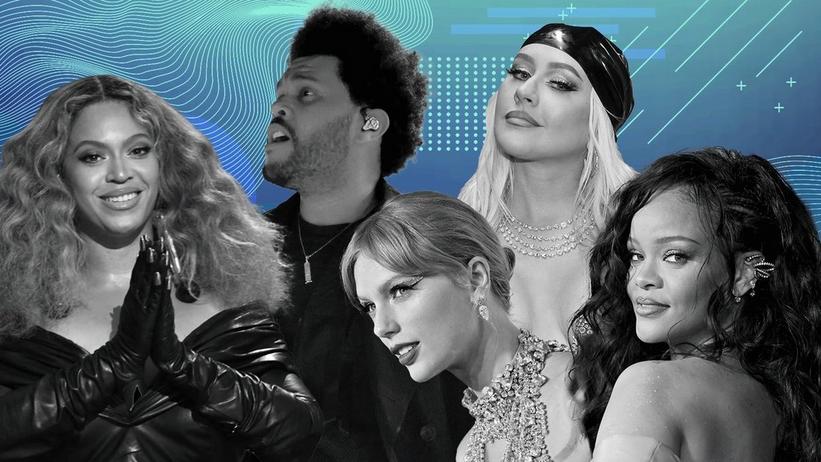 (L-R) Beyoncé, The Weekend, Taylor Swift, Christina Aguilera, Rihanna
Photo: (L-R) Kevin Winter/Getty Images for The Recording Academy, Frazer Harrison/Getty Images for Live Nation, Axelle/Bauer-Griffin/FilmMagic, Courtesy of Christina Aguilera, Axelle/Bauer-Griffin/FilmMagic
list
2022 In Review: 8 Trends That Defined Pop Music
Pop music continued to showcase its versatility this year, with newcomers and legendary mainstays alike shaking up the industry — which has led to major hits and even bigger cultural moments.
GRAMMYs
/
Dec 28, 2022 - 04:49 pm
If there's one word to describe this year in pop, it would be "unpredictable." Take fan favorites Beyoncé and Rihanna for starters: as fans began pondering when they'd hear new music again, both superstars made significant returns to their solo artistries, further elevating their statuses as elite pop divas.
Pop's unexpected nature is what makes it so beloved, especially in 2022 as artists showcased just how far their versatility can stretch. TikTok showed off its influence once again, with songs like Nicki Minaj's "Super Freaky Girl" birthing endless viral dance challenges. There was plenty of dancing outside of TikTok as well, as artists like Drake, The Weeknd and Beyoncé had everyone grooving under the disco ball. 
From pop stars unleashing their naughty sides to singles that transported us back to the '2000s and beyond, there were several major moments in pop music this year. Dive into eight of the genre's most dominant trends below.
Y2K Pop Divas Made Comebacks
Throughout 2022, the influence of late '90s and early '00s culture was reflected on fashion runways, TikTok and even a multitude of television reboots. So it was only natural that it also seeped into the music realm, with some of the era's biggest pop stars having a refreshing revival.
More than two decades after the release of her debut Spanish-language album Mi Reflejo, Christina Aguilera returned to her Latina roots (Aguilera's estranged father is an Ecuador native). The long wait was worth it, with the star sounding more confident than ever before as she celebrated her rich heritage. After starting this new era with the female empowerment anthem "Pa Mis Muchachas" (alongside fellow Latina artists Becky G, Nicki Nicole and Nathy Peluso), Aguilera continued to flex her versatility and vulnerability with songs like the impassioned Mexican ranchera "La Reina" and the somber "No Es Que Te Extrañe" that found the artist healing her childhood trauma.
Y2K pop sweetheart Mandy Moore, who returned after an 11-year music hiatus with 2020's Silver Landings, kept the momentum going with her seventh album In Real Life. The folk-inspired record showcased Moore's strength as a songwriter and new motherhood.
But arguably the most unexpected return came from Britney Spears. Following the official termination of her conservatorship last November, the pop star freed herself from a decade of restrictions. Spears found her way back to the studio for the first time since the release of 2016's Glory album, and joined fellow pop legend — and longtime supporter — Elton John for "Hold Me Closer." The song draws elements from John's classics like 1971's "Tiny Dancer," 1976's "Don't Go Breaking My Heart" and 1992's "The One," but adds a modern twist with shimmering dance melodies. "Hold Me Closer" debuted at No. 6 on the Billboard Hot 100, proving that Spears can still score a hit with ease.
R&B Artists Danced Under The Disco Ball
Pop has seen a disco revival seeping in over the last few years (even including the return of ABBA!), but what made this year so different is witnessing more R&B-leaning artists putting a fun spin on dance music as a whole.
Leading the charge was Beyoncé, who ignited a full-on dance party with her latest album (and first since 2016's Lemonade). After trying her hand at Afrobeats with 2019's soundtrack album, The Lion King: The Gift, Queen Bey transformed into Queen of the Dance Floor with 16 hip-shaking tunes whose influence call back to Studio 54 and Black ballroom heydays. The album is not only a tribute to her late Uncle Johnny (who she credits for introducing her to house music), but Black queer culture as a whole.
Nearly two years after 2020's After Hours, The Weeknd aptly kept the club open until sunrise with his fifth album, Dawn FM. Jam-packed with '80s elements from new wave to synth-pop, the record is an energetic joyride kookily narrated by comedian Jim Carrey.
While he's widely known as a rap superstar, Drake channels his R&B crooning alter-ego from time to time. His seventh album, Honestly, Nevermind, arrived as a surprise in June — and he was clearly ready to kick off summer with a party. The album found the artist at the center of the dance floor as he explored house music with bouncy songs like "Sticky" and "Massive." The experimentation paid off: the album became Drake's 11th Billboard 200 chart-topper.
Throwback Samples Were Inescapable
While sampling is more of a historical music staple than a trend, this year many artists had fun traveling back to the '70s, '90s and early '00s to add nostalgic doses into their hits. Beyoncé evoked the spirit of Donna Summer on "Summer Renaissance," which pulls from the disco queen's 1977 jam, "I Feel Love." Elsewhere, Charli XCX lifted the Stonebridge Mix of Robin S.'s 1992 "Show Me Love" for her own dance floor hit, "Used To Know Me," while NYC-based EDM duo Sofi Tukker sampled Suzanne Vega's "Tom's Diner" for their infectious tune "Summer In New York."
Throwbacks were perhaps most predominant within mainstream rap hits. Tyga's "Sunshine," a collaboration with Jhené Aiko and the late Pop Smoke, samples Lil Flip's 2004 hit of the same name, while Jack Harlow used Fergie's 2006 No. 1 smash "Glamorous" to create his own hit. Rap newcomers Armani White and Central Cee also traveled to the early '00s, with the former's N.O.R.E. sample heard throughout his debut single, "Billie Eilish" and the latter using Eve and Gwen Stefani's "Let Me Blow Ya Mind" for "Doja."
Nicki Minaj and Yung Gravy took us back to the '80s, as Minaj flipped Rick James' 1981 single "Super Freak" into "Super Freaky Girl, and Yung Gravy's viral "Betty (Get Money)" was based on Rick Astley's 1987 hit "Never Gonna Give You Up."
Artists Tapped Into Their Edgy Sides
Pop music can surely be wholesome, so it's always fun when artists try their hands at edgier sounds. Sam Smith has long proven they can do more than a heartfelt ballad, and their TikTok anthem with Slut Pop star Kim Petras found the pair at their naughtiest.
Dove Cameron shed her Disney Channel beginnings with February's "Boyfriend" single, which celebrated her queer identity with dark, spine-tingling production. She raised the intensity levels with August's "Breakfast," which flipped gender politics on its head.
Maggie Lindemann also traded pure pop for pop-punk for her debut album, ​​Suckerpunch. Continuing the Gen Z angst that rattled 2021, Lindemann unapologetically rebels against the music she was previously associated with thanks to singles like the nostalgic "Cages" and the incredibly flirtatious "She Knows It."
Even Taylor Swift got in on the fun. The singer, who previously showcased her edgy side with 2017's reputation, further leaned into that style with her hazy tenth album, Midnights. A complete left turn from 2020's folk-inspired LPs, folklore and evermore, Midnights captured the restlessness, revenge fantasies, self-criticism, and curiosity that come with what she detailed as "13 sleepless nights scattered throughout my life."
Black Pop Divas Made Long-Awaited Returns
After Rihanna and Beyoncé officiated their pop icon statuses with 2015's Anti and 2016's Lemonade, respectively, the two opted to take mini hiatuses from solo music. Beyoncé steadily remained in the music sphere, hopping on several collaborations including a remix of Megan Thee Stallion's 2021 hit "Savage." The song scored GRAMMY Awards for Best Rap Song and Best Rap Performance, the latter of which helped crown Beyoncé as the artist with the most wins in GRAMMY history with 28. (She followed up the achievement by recording "Be Alive" for the King Richard soundtrack, which earned Oscar and Golden Globe nominations for Best Original Song.)
But Beyoncé focused the spotlight back on herself with her seventh studio album. The July release was a pop culture phenomenon, weaving itself into casual conversations, memes, TikTok dance challenges and more. The album is a celebration of not only Beyoncé's career, but Black influence on dance music as a whole.
Rihanna was more quiet following Anti — only appearing on a few collaborations here and there, including Calvin Harris' "This Is What You Came For," DJ Khaled's "Wild Thoughts" with Bryson Tiller and Kendrick Lamar's GRAMMY-winning "Loyalty" — to focus on building her Fenty beauty and lingerie empire. But fans never stopped craving new music from the star herself, and their prayers were finally answered in September in major fashion: The superstar announced in September that she'll headline the Super Bowl LVII halftime show, which will mark her first live showing in over five years.
Rihanna quickly kept the excitement going with two appearances on October's Black Panther: Wakanda Forever soundtrack, "Lift Me Up" and "Born Again" — her first solo music in more than six years.
Rap's TikTok Takeover Was Still In Effect
Rap was one of the biggest genres on TikTok last year, and the trend remained strong in 2022. The dominance was seen through dance challenges and viral memes, with Lil Uzi Vert's infectious Jersey club smash "I Just Wanna Rock" creating an explosive wave that culminated in a dance-heavy music video.
Drake and 21 Savage's "Rich Flex," a highlight from their collaboration album, Her Loss, was transformed into a silly tongue-in-cheek meme. Brooklyn rap newcomer Lola Brooke had TikTokers  feeling confident as ever as they used "Don't Play With It" to soundtrack their selfie videos. Even Lil Wayne and Soulja Boy's nostalgic jams had a resurgence, with 2008's "Lollipop" and 2018's "Pretty Boy Swag" spawning their own TikTok trends.
Ed Sheeran Was Pop's Big Brother
Despite being one of the biggest pop stars in the world, Ed Sheeran has maintained the humble spirit that made him so beloved. The British singer/songwriter has always shown a love for collaboration, even releasing a guest-filled project in 2019. But in 2022, Sheeran put collaborations into overdrive.
Sheeran kicked things off by teaming up with his old pal Taylor Swift on a duet version of his = track, "The Joker and the Queen." In March, he dropped not one but two singles with Colombian star J Balvin, "Sigue" and "Forever My Love," where Sheeran traded his guitar for a reggaeton bassline.
The singer then traveled across genres — and the globe — pairing with Jamaican dancehall singer Ishawna (who previously sampled 2017's "Shape of You" on her single "Equal Rights") for "Brace It" and guesting on Nigerian hitmaker Burna Boy's love song "For My Hand." Not forgetting his own roots, Sheeran also showcased his admiration for local British hip-hop with appearances on Manchester rapper Aitch's "My G" and rap collective D-Block Europe's "Lonely Lovers."
Bands Proved Rock & Roll Is Here To Stay
"Rock 'n' roll is dead" has been an ongoing debate ever since hip-hop became the industry's most dominant genre in 2017. Even so, rock acts continued to spotlight the historic genre this year, and helped it endure in arguably the biggest way it has in years.
After a five-year hiatus, Paramore thrilled fans with the announcement of their sixth album, This Is Why. Set for a February 2023 release, the new album era kicked off with the funky eponymous lead single in September.
Rock mainstays Red Hot Chili Peppers satiated genre diehards by dropping two albums within six months in 2022: April's Unlimited Love and October's Return of the Dream Canteen.
On the more alternative side, Arctic Monkeys re-emerged with a vintage focus for October's The Car, which drew from baroque pop, funk, early '70s rock and classic film scores. And after a brief pandemic-induced postponement following 2020's Notes on a Conditional Form, The 1975 returned with their fifth album, Being Funny in a Foreign Language. Singles like "Part of the Band," "Happiness" and "I'm in Love with You" found the band in a lighthearted, '80s dance-pop-inspired spirit.
After a year filled with viral moments and comebacks, there's no doubt that artists will continue to keep pop unpredictable in 2023.
5 Essential Power Pop Albums From 2022: Dazy, Young Guv, The Beths & More